Exploring the Beauty of Dalhousie: Must-Visit Places
Nestled in the lap of the Himalayas, Dalhousie is a picturesque hill station in the Indian state of Himachal Pradesh. With its lush green landscapes, serene lakes, and majestic peaks, Dalhousie is a paradise for nature lovers and adventure enthusiasts alike. In this blog, we will take you on a virtual tour of some of the must-visit places in Dalhousie that will leave you spellbound.
Khajjiar: The Mini Switzerland of India
Our journey begins with Khajjiar, often referred to as the "Mini Switzerland of India." This enchanting place is known for its grassy meadows and a small, sparkling lake at the center. Visitors can indulge in paragliding and other adventure sports while soaking in the breathtaking scenery. Whether you're seeking adventure or a quiet escape, Khajjiar has something for everyone.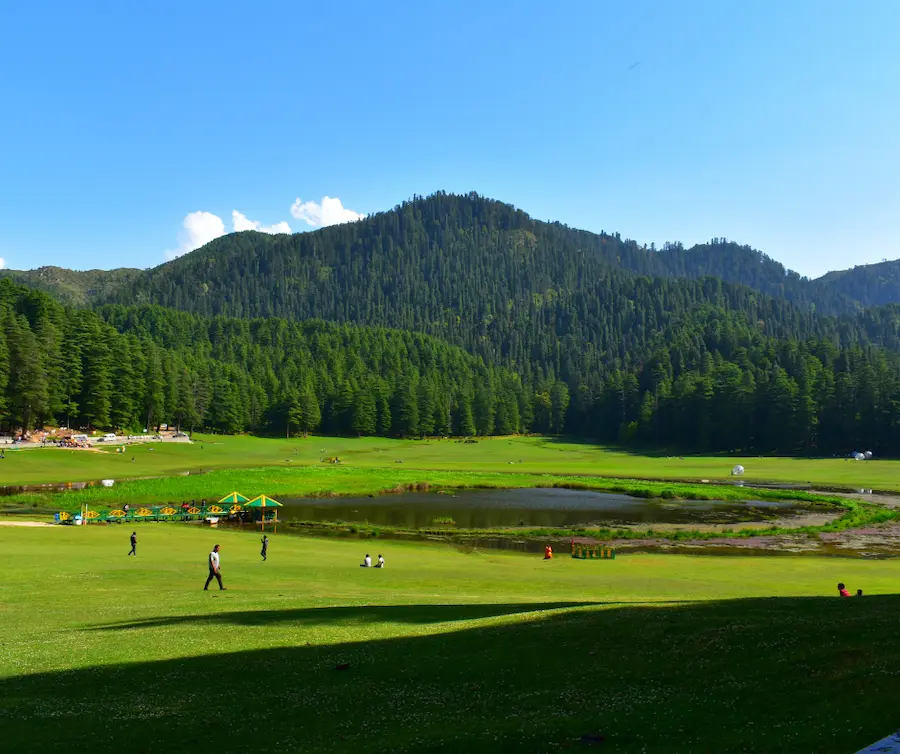 Ganji Pahari: Trekking and Camping Paradise
If you're an adventure seeker, Ganji Pahari should be on your Dalhousie itinerary. This spot offers excellent trekking opportunities with panoramic views that will take your breath away. Spending a night camping under the starry sky here is an experience you'll cherish forever.
Chamera Lake: The Serene Waters
Chamera Dam is an engineering marvel that has created an artificial lake over the river Ravi. Not only does it provide water for the surrounding villages, but it also offers a serene escape for tourists. The calm waters and the backdrop of hills make it an ideal spot for boating and picnicking.
Panchpula Waterfall: Nature's Symphony
Our journey concludes at Panchpula Waterfall, famous for its small cascades and pristine streams. It is also the site of the samadhi of freedom fighter Sardar Ajit Singh. The soothing sound of the gushing water and the lush green surroundings make it a perfect spot for relaxation and reflection.
Dainkund Peak: Touching the Sky
For those who crave panoramic views of the Himalayas, Dainkund Peak is a must-visit destination. It is the highest peak in Dalhousie and offers a mesmerizing vista of snow-capped peaks that seem to touch the sky. The trek to Dainkund Peak is an adventure in itself, rewarding you with a sense of accomplishment and stunning vistas.
Subhash Baoli: A Glimpse into History
Subhash Baoli holds historical significance as it was the refuge of the renowned Indian freedom fighter Subhash Chandra Bose in 1937. The place exudes a sense of tranquility and offers a peaceful escape for those seeking solitude amidst the natural beauty of Dalhousie.
Kalatop Wildlife Sanctuary: A Natural Haven
Dalhousie is not just about mountains and meadows; it's also home to the Kalatop Wildlife Sanctuary. This sanctuary boasts a diverse range of flora and fauna, including blue pine, oak, and deodar trees. One of its rare inhabitants is the Himalayan bear. Walking amidst the tranquil forests of Kalatop is a soothing experience for nature enthusiasts.
Dalhousie emerges as a captivating destination that seamlessly blends nature's beauty with adventure and history. From the idyllic meadows of Khajjiar to the breathtaking heights of Dainkund Peak, the tranquil haven of Kalatop Wildlife Sanctuary, and the serenity of Subhash Baoli, each place tells a unique story. Chamera Dam, Ganji Pahari, and Panchpula Waterfall add their own charm to this picturesque landscape. As you explore Dalhousie consider making your stay even more memorable by booking a comfortable retreat at Alps Resort, Hotel in Dalhousie.